Filter by Category
Personal Finance
Registration Unavailable
Foundations of Investing
with Andrea Williamson

May 1, 2018 at 6 pm

, runs for 1 week
With hundreds of thousands of investment options out there today, learn about how to narrow down publicly traded stocks, bonds, and mutual funds using characteristics.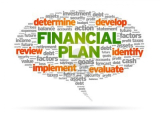 Ready or Not? Prepare for the Unexpected
with Andrea Williamson

May 22, 2018 at 6 pm

, runs for 1 week
If there's one thing in life that's certain, it's that plans can and will change. Unexpected expenses and events may be inevitable, but they don't have to derail your financial goals. With a little planning and preparation, you can be ready for life's ups and downs.
Retirement by Design
with Andrea Williamson

May 8, 2018 at 6 pm

, runs for 1 week
Even if retirement is still far off at this point in your life, you can take steps today to work toward financial independence so you have the freedom to make retirement your own.